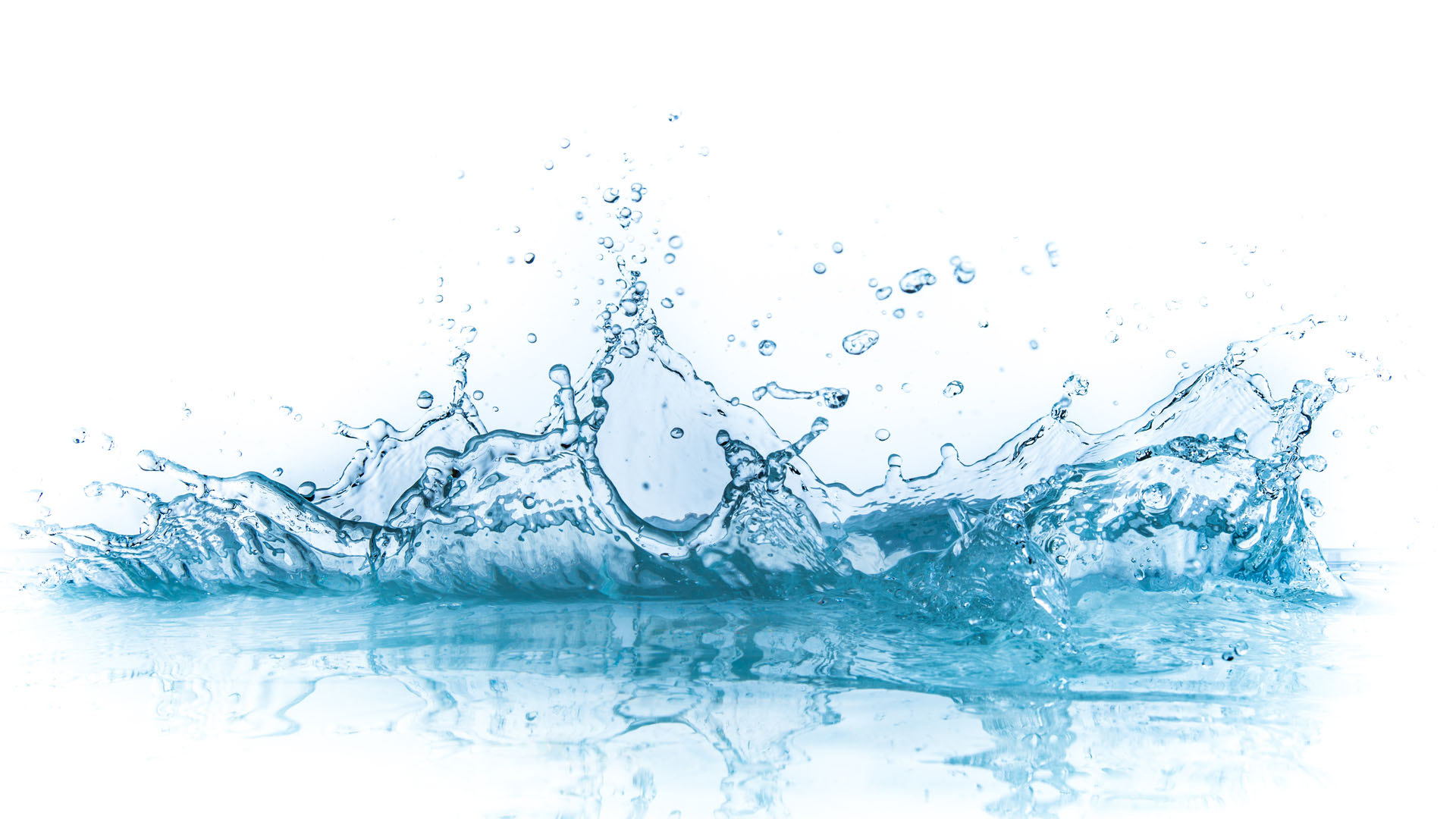 Sidewalk Cleaning For Safe, Well-Maintained Omaha Walkways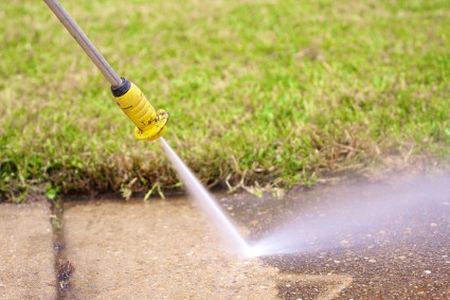 The sidewalks and other outdoor pathways of your Omaha home help keep your entire property easily navigable, and keeping them safe and well-maintained through proper sidewalk cleaning is key to ensuring they're in pristine condition all throughout the year. In order to have an absolutely flawless home that stands out among the rest, it's absolutely essential to maintain all of your exterior surfaces on a regular basis. It can be tough to take on all the work yourself, but as the leading providers of the highest quality pressure washing for Omaha and the surrounding areas, you can count on us to deliver the amazing results that you're looking for!
Sidewalk Cleaning For Safer Walking Paths
Hydro Softwash is the sidewalk cleaning specialist you can rely on for first-class pressure washing services for your home or business in the Omaha area!
If your sidewalks and walking paths are covered in slick algae, slimy grime, and dirty stains, the sidewalk cleaning pros at Hydro Softwash are here to help. We use professional-grade pressure washing equipment, and environmentally-safe cleaning products, and we have the expertise to tackle your toughest dirty sidewalks and give them a revitalized freshness.
If you need sidewalk cleaning for your home, walkway washing for your workspace, or want to provide pristine pathways for your business clients, Hydro Softwash has a service to meet your needs. Use our easy online request form to schedule sidewalk cleaning for your home or business in the Omaha area, or call us today at 402-281-3917 to speak to one of our courteous scheduling specialists.
Expert Pressure Washing & Concrete Cleaning For Sparkling Properties
If you've been looking for a specialist offering five-star pressure washing for Omaha and the surrounding areas, the pros at Hydro Softwash have the equipment and the expertise to get the job done to your complete satisfaction.
Now more than ever, maintaining safe, healthy, and clean outdoor spaces can make all the difference for your patrons, your staff, and your family. Our skilled pressure washing specialists will help you keep unwanted contaminants, invasive organisms, and grimy buildup at bay to give your outdoor spaces a welcoming appeal.
To schedule sidewalk cleaning and other professional pressure washing services for your home or business in the Omaha area, use our online form to request a free quote or give us a call today at 402-281-3917 to speak to the pros at Hydro Softwash.
Safer Walking Paths With Pressure Washing & Walkway Washing
Hydro Softwash is happy to be the go-to company for pressure washing in the Omaha area. We'll make sure your sidewalk is clean and beautiful, but why stop there? Walkways are another surface that gets daily usage. Drinks, food, gum, and much other debris can build up over time. Our pressure washing services can get rid of those in a flash while still keeping your concrete and exterior surfaces safe. So, if your looking for sidewalk cleaning, walkway cleaning, or if you're ever in need of a driveway washing, give us a call at 402-281-3917!
Experienced Sidewalk Cleaning Crew
Hydro Softwash is the specialist to call when you need transformative sidewalk cleaning for your Omaha home. Your sidewalks outfit the front of your property, which heavily impacts its curb appeal. They also serve as the main pathways for you, your family, and guests to access your home. For these reasons and more, it's important to give your sidewalks proper care and maintenance. With sidewalk cleaning by our team, you can keep these walkways in ideal condition over the years and improve the look of your home!
Clean and manicured sidewalks add greatly to your home's curb appeal, which is why most real estate experts suggest sidewalk cleaning before putting your home on the market. It's a smart move since your sidewalks are one of the first things potential buyers notice when they view your property. A stained, dirty sidewalk can give buyers a negative first impression of your property which is the last thing you want when trying to sell. With regular pressure washing, you can eliminate this concern and have sparkling sidewalks that look inviting and pleasant to any interested homebuyers.
Call Us For Clean And Bright Walkways & Sidewalks
If you need sidewalk cleaning for your Omaha home, then Hydro Softwash is the expert you need to call! However, our expertise goes far behind concrete walkways. For affordable rates, our team will be able to transform your house exterior from top to bottom and leave you with results we know you'll love. Reach out to us today to learn more about our work can help you and get one step closer to restoring your home's original beauty.
Improve The Safety Of Your Home With Expert Sidewalk Cleaning
Aside from an overall spotless appearance, our professional sidewalk cleaning service also has a ton of other amazing advantages in store for you and your property. While concrete surfaces, in general, can withstand a lot, they're still susceptible to inevitable wear and tear over time. We're the industry experts when it comes to residential pressure washing, and we'll help you keep all of your outdoor pathways safe, clean, and healthy year after year!
Here's how our sidewalk cleaning service can help:
It eliminates potential health hazards. Like all your exterior surfaces, your sidewalks can develop dangerous substances like mold and mildew. Pressure washing can eradicate this organic growth early on and help to prevent regrowth.
It reduces slip-and-fall incidents. Dirt and grime can create a slippery layer over the top of your concrete, making navigation more difficult. Our service will remove this layer and help your sidewalks regain proper traction.
Walking Path Washing & Sidewalk Cleaning
Sidewalks tend to collect their fair share of grime over time, thanks to the tread of countless individuals and pets, which can make them somewhat slick and dangerous. If you're one of the many local Omaha property owners out there in need of professional sidewalk cleaning for your property, Hydro Softwash is your local source for pressure washing for Omaha, and you can count on us to get the job done right. Are you looking for a professional pressure washing company you can trust with all of your sidewalk cleaning needs? If so, give our team of skilled professionals a call today, and let us show you the kind of quality results that have helped make us the most trusted name in sidewalk cleaning and exterior cleaning.
As the premier pressure washing pros serving the area, our team of skilled professionals can help with all of your sidewalk cleaning needs, no matter what kind of shape your sidewalks are in. With the help of our skilled sidewalk cleaning pros, you can get the service you need to keep your property's sidewalks and other walkways clean and looking great year after year. If you have any questions about our full line of high-quality sidewalk cleaning services, or if you'd like to schedule an appointment for a consultation, give us a call today. Our team of experts is always standing by and would be happy to assist you in any way we can.
Walking Path Washing - Keeping your walking paths clean and safe for traversing is incredibly important as a homeowner. Not only does a clean, non-slip walking path help ensure your safety, but also that of your family, friends, and any other visitors to your home. If you need help with walking path washing for your Omaha home, give our team of skilled pressure washing experts a call today.
Remove Gum, Stains, & Grime From Your Sidewalks - If you're like most property owners, your sidewalks see their fair share of abuse. Between discarded lumps of gum, stains from excessive foot traffic, and the natural grime that builds up on concrete over time, your sidewalks can easily become an eyesore if you don't keep up with cleaning them. By regularly cleaning your sidewalks, however, you can quickly and effectively remove even the most stubborn of stains and stuck-on gum, providing you with a sidewalk surface that looks like new.
Services We Offer Aside From Omaha Sidewalk Cleaning
Building Washing
Driveway Washing
Dumpster Pad Cleaning
Graffiti Removal
Gutter Brightening
Gutter Cleaning
House Washing
Residential Pressure Washing
Roof Cleaning
Sidewalk Cleaning
Frequently Asked Sidewalk Cleaning Questions
Professional pressure washers typically use high-pressure jets of water to quickly remove dirt, debris, and other substances from a sidewalk. In addition, they may also use specialized cleaning solutions that are designed to break down tough dirt and grime. Pressure washing equipment can also vary in size and power, depending on the size of the sidewalk and the type of cleaning that is needed.
Pressure washing is the most effective way to clean a sidewalk. Pressure washing is a great way to remove dirt, dust, pollen, grime, oil and other unwanted particles from your sidewalk. Pressure washing also helps to restore the look of your sidewalk and can help to prevent further damage from occurring. Pressure washing also helps to protect your sidewalk from the elements and can extend its life. Pressure washing can also help to make your sidewalk look like new again.
No, you do not need special equipment to pressure wash your sidewalk. However, it is important to use the right pressure and the right cleaning solutions to ensure the best results. Our experienced technicians are trained to use the highest-grade pressure washing equipment and solutions to safely and effectively remove dirt, dust, grime and other debris from your sidewalk. Contact us today to learn more about how we can help you keep your sidewalk clean and looking great.
Our professional pressure washing services use the latest and most effective equipment. Our technicians use high-powered pressure washers with specialized nozzles and attachments to ensure that the job is done right. We also use top-of-the-line cleaning solutions and detergents to thoroughly clean your sidewalk and leave it looking like new. Contact us today to learn more about the equipment and solutions we use for our pressure washing services.